Results:

Figure 1: Overview of our tree construction: (a) a set of input curves with point samples (white) and split points (orange); (b) the KD-tree in TVS space built for the input curves with the newly-added split points (yellow), the thickness of split planes' borders (blue) indicates the level, where split planes of thicker borders are in the upper (higher) levels of the KD-tree; and (c) the curve segment in each grid cell volume is fit by a straight-line segment.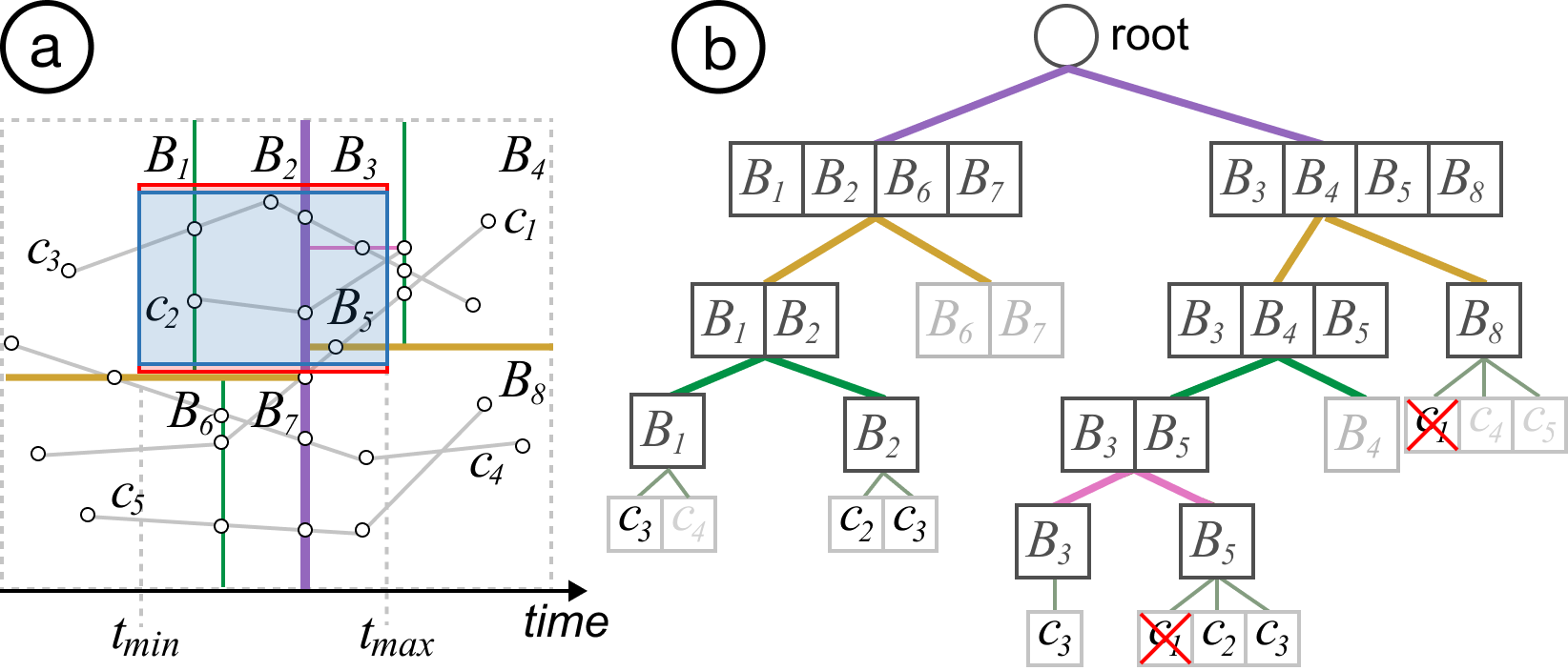 Figure 2: Illustrating tree-traversal query and boundary-based filtering. (a)Decompose the space covered by time series c_1 to c_5 with the tree shown in (b);B_1 to B_7 denote the bounding volumes (grid cells) associated with the tree's leaf nodes. The blue box denotes a timebox query with a pair of ghost ranges (red) on top and bottom. (b) Traversing the tree can efficiently find all leaf nodes and lines (c_1,c_2, and c_3) that intersect the timebox. Next, boundary-based filtering employs the two ghost ranges to filter the lines: we discard c_1, since it intersects the bottom ghost range,meaning that some of its points in [tmin, tmax] must be out of the timebox.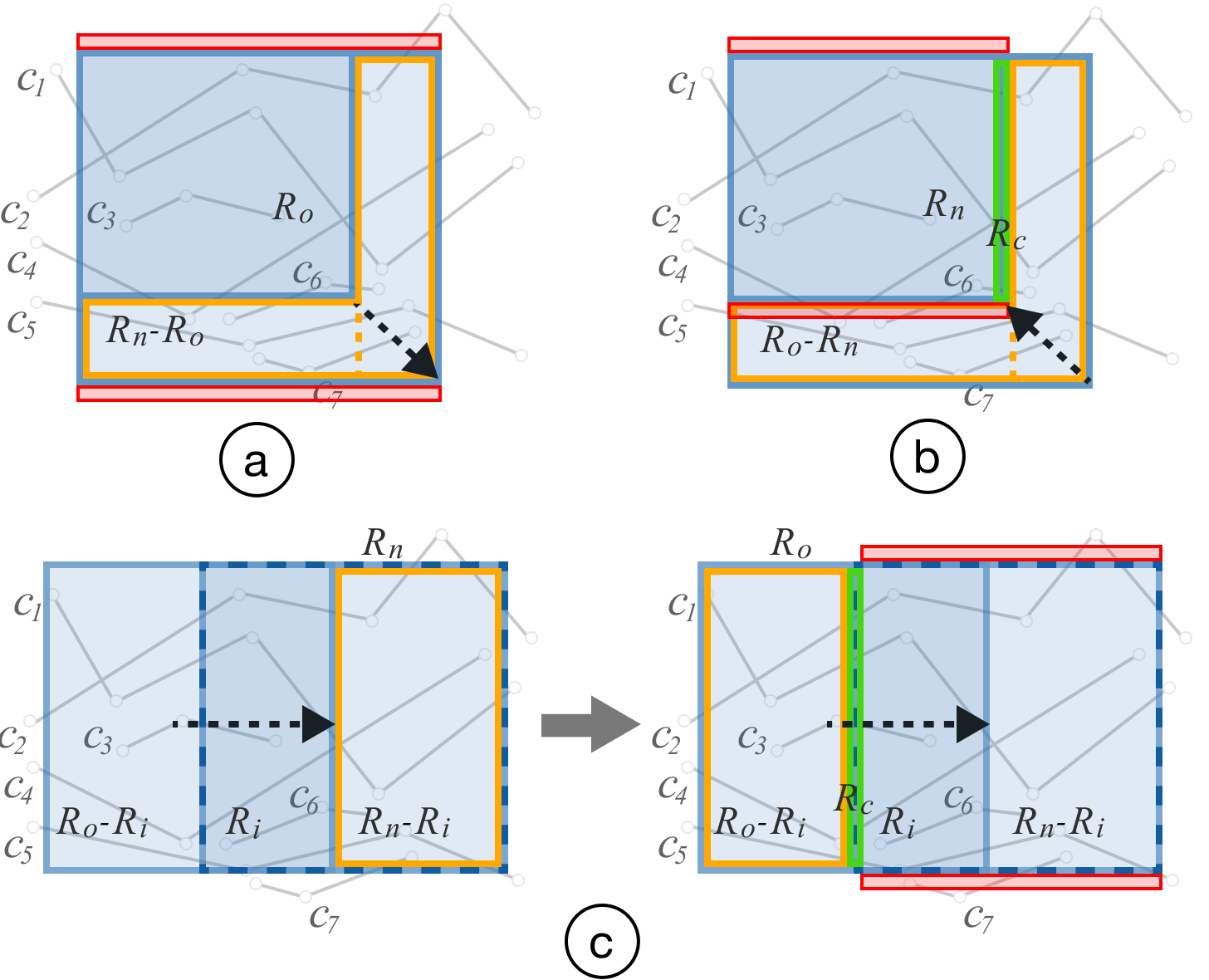 Figure 3: Illustrations of the incremental query update for three different cases of modifying the query widget of a range query, from Ro to Rn. (a)Case 1: when enlarging the query widget, we insert the lines in range Rn−Ro. (b) Case 2: when reducing the query widget, we remove the lines in range Ro−Rn but retain those that pass through the green ghost range. (c) Case 3: when moving the query widget, we need to insert the lines in Rn−Ri following Case 1 and then remove the lines in Ro−Ri following Case 2, where Ri=Ro∩Rn. For all three cases, we need to remove lines that cross the red ghost ranges in the end.

Figure 4: Querying representative lines on a synthetic dataset with many time series. (a) An overplotting line graph consists of lines coming from three groups whose representative lines are highlighted; (b) a density visualization reduces the visual clutter with three representative lines aligned with the overall trends in the density field; and (c) we use the timebox widget (in blue) to query a set of lines and then find three representative ones. In (b& c), the line indices (one to three) indicate a decreasing density order of the lines.
Figure 5: Boxplots on the line recall (a), line precision (b), query time (c,d,e),and tree-building time (f) for the RNL search (r=0.02), timebox query, and angular query on all datasets using the four query methods.